I've never considered myself to be much of a sneakerhead or shoe connoisseur, but one of the many perks of working as a shopping editor is that I'm constantly tuned into the latest and greatest style finds — and sneakers are no exception. While my wardrobe has no shortage of athletic shoes, I've felt it's been desperately missing a pair of everyday sneakers that are stylish, comfortable, and more aligned with my day-to-day lifestyle than my usual Nikes — think less workouts and marathons, and more rendezvous to my local Trader Joe's and coffee shop. Rather than waiting for the latest drop from SNKRS, I sought shoe inspiration from some of my favorite celebrities and discovered the Koio Retro Runner Sneakers ($295).
Evidently, there's a lot to love about these stylish sneakers — hence why stars like Gwyneth Paltrow and Joe Jonas are both notable fans. Not only are they crafted from sustainable materials, but they're also available to shop in a variety of neutral colorways that can seamlessly pair with any outfit — and even help elevate a more understated look. I've been wearing the shoes nonstop this spring, and I couldn't gatekeep my newfound sneaker obsession any longer. Keep reading to see the full product details and why these are the most versatile shoes to add to your spring wardrobe.
What I Like About These Koio Sneakers
First and foremost, I love how comfortable this shoe is despite its sophisticated design. Historically, I've felt like I had to choose one or the other — if I wanted something stylish, I'd have to prepare to be uncomfortable. And vice versa, my most comfortable shoes have rarely been my cutest ones. But these Koio sneakers have proven to be the exception. Unlike other leather sneakers, these shoes boast a softer fit that's easy to move around in and doesn't feel like it hugs my ankle too tightly. Even with their more lived-in design, I appreciate that my foot still feels totally supported at all times — thanks, in part, to the style's cushiony insole, which is made from recycled foam and rubber. The shoe has so many unique, sustainable accents incorporated into its design, which I love because it reminds me just how much the brand's ethos aligns with my own — and serves as a staple shoe that I can truly feel good about wearing. Most of all, I just adore the look of these sneakers. Everything about the style screams "everyday sneaker," from the neutral colorway to the low-rise frame and even the shoe's resemblance to a classic tennis sneaker.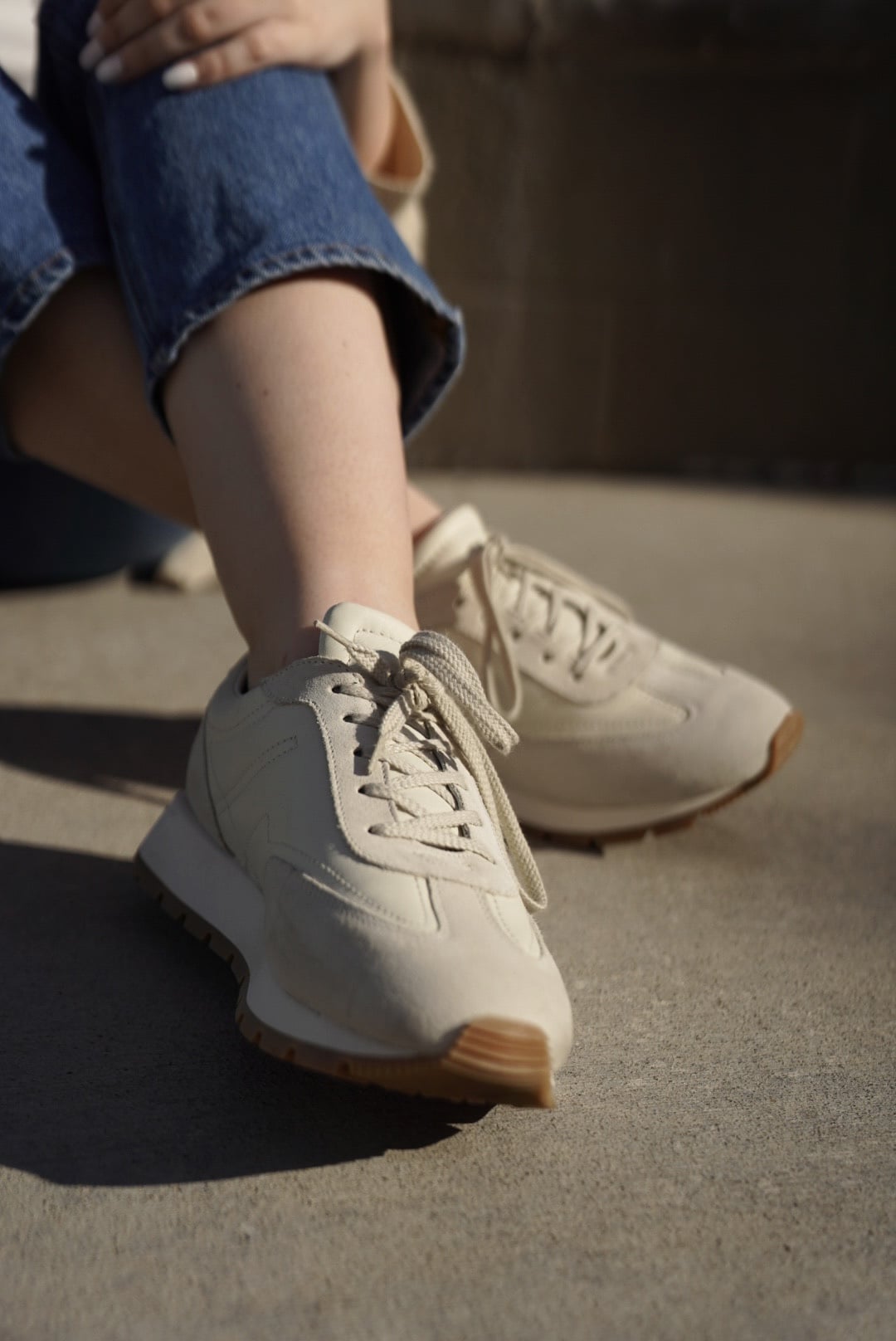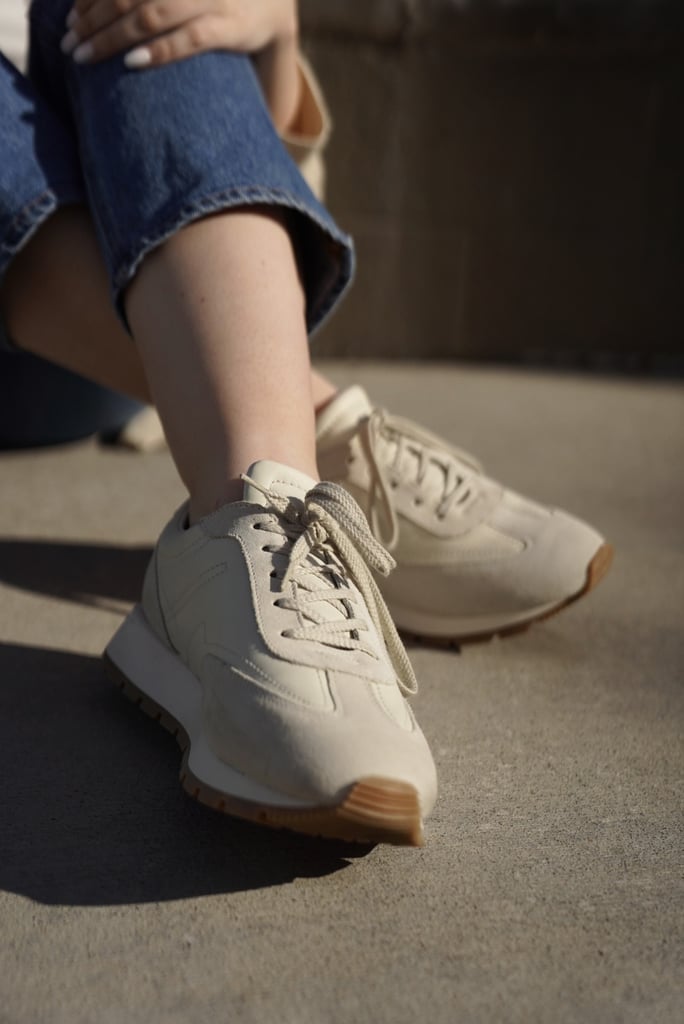 What's Worth Noting
The shoes are made from an Italian leather and suede material that's so chic but also tends to show dirt pretty easily — particularly the suede portions. After only a few wears, I began noticing dark spots on the material and scuffs along the shoe's sole, which were much more noticeable than on some of my other white sneakers — namely my Air Force 1s. Frankly, any light-colored shoe is bound to show wear more than a darker style, so I definitely wouldn't say it's a fault of this particular sneaker or the brand. However, given the higher price tag on these sneakers, it's important to note that these shoes will require a bit more upkeep and regular cleaning than a traditional rubber style. I make a point of cleaning mine once a month to preserve their condition and recommend they be worn solely as an everyday sneaker rather than for any athletic or high-movement activities.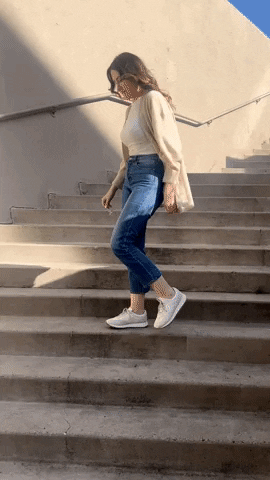 Who Are These Koio Sneakers Best For?
These sneakers are great for anyone looking to invest in a chic, quality-made sneaker they can wear for the everyday versus solely as an athletic style.
Are These Koio Sneakers Worth the Splurge?
Given their durable yet soft leather frame, versatile coloring, and thoughtful, eco-friendly design, I'd say these sneakers are definitely worth the splurge. I love that they're a style I feel good about wearing thanks to the shoe's sustainable makeup, and I'm confident they'll be a staple sneaker in my wardrobe for the long term.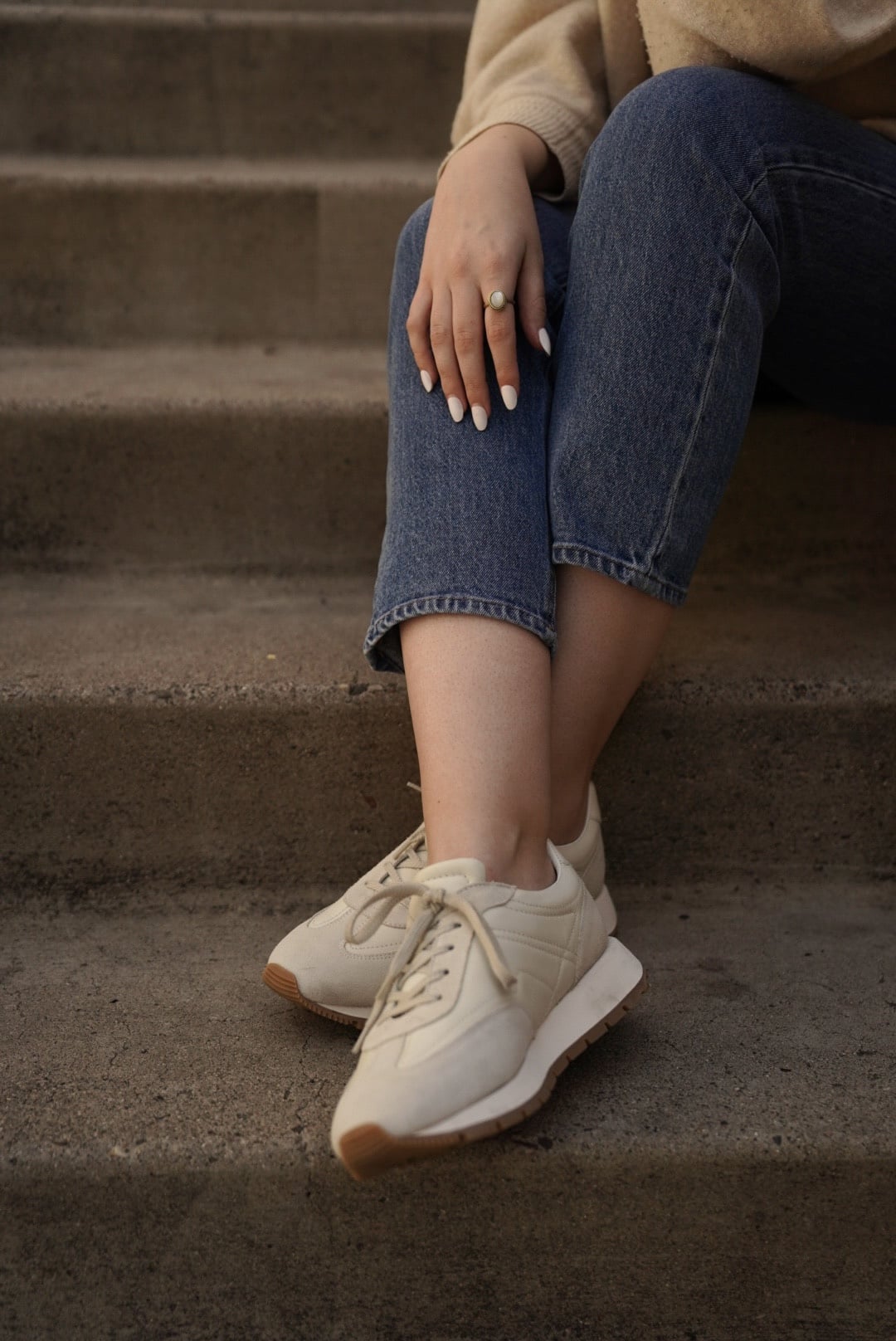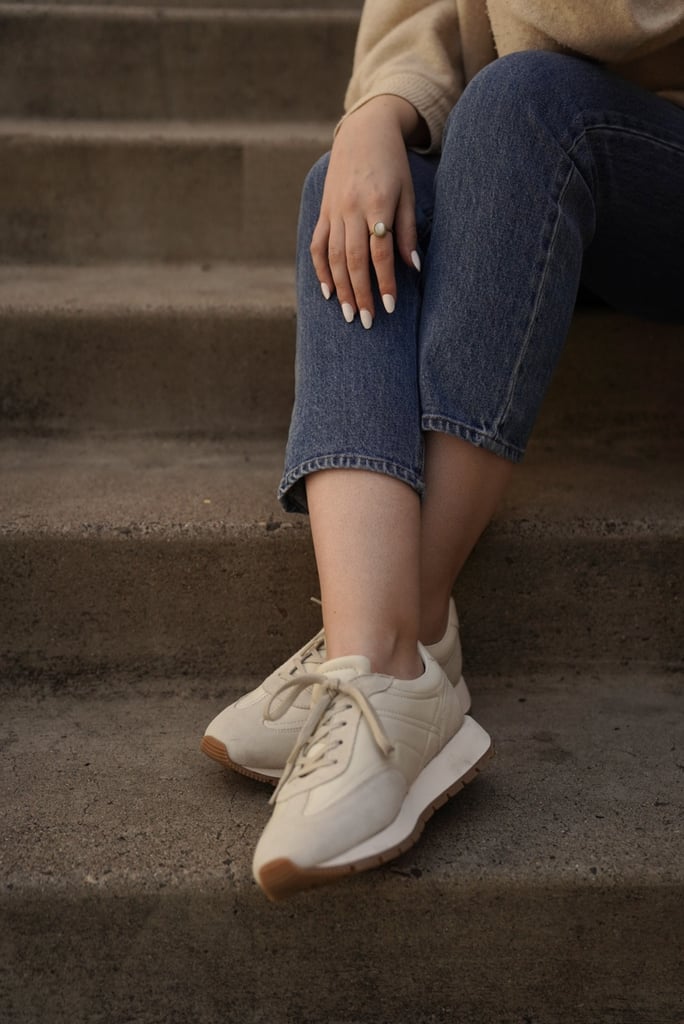 Where Are These Koio Sneakers Available?
These sneakers are available to shop at Koio, Nordstrom ($177, originally $295), Neiman Marcus ($295), and Free People ($295).
Additional Details
The sneaker is available to shop in US women's sizes 6-11.
These trendy shoes are water resistant and crafted from an eco-friendly leather and suede material. They're also fitted with a recycled outsole and made with nontoxic cotton laces.
Koio's Retro Runner styles are available to shop in more than eight different colorways, including mocha brown, breeze gray, and a cloud shade (my preferred style), which features cream, white, and tan hues throughout.
Rating:

Image Source: POPSUGAR Photography / Lexi Lynn Photo LLC