Over the last year, I've had a serious itch to downsize my wardrobe. After months of having my closet filled to max capacity, with styles so cluttered and crammed in, I can hardly remember what I own at all, this season felt like the perfect time to finally get rid of the old — and build out the capsule wardrobe I've always dreamed of, but have been too damn lazy to commit to. The task felt daunting at first; especially for someone whose spent the majority of her adulthood religiously shopping at more affordable, fast fashion brands like H&M and Zara. But a quick Google search (infused with keywords like luxurious, long-lasting, and timeless) introduced me to Me and Em, and a photo of the Princess of Wales spotted wearing one of the brand's styles immediately sold me on it.
The British fashion label — which has a fan base that includes the likes of royals, celebrities, and style icons alike — touts itself as a destination for "intelligent style," with pieces that not only bridge the gap between quality and cost, but are also designed to live in your wardrobe for the longterm. Intrigued by the "forever appeal" of the brand's pieces, I decided to test out a few styles for myself. With five separate pieces — including the Italian Fine Cord Crop Pant ($325), Merino Cashmere Cable Knit Sweater ($198, originally $395), Pleat Cuff Layering Top ($125), and the Bouclé Crop Jacket ($382, originally $545), among others — I created four totally unique looks that matched each piece with one another, while also playing into TikTok's London cool girl aesthetic (aka the look I'm always trying to emulate). Keep reading to see how these styles came together.
What I Like About These Me and Em Styles
Obviously, there's something very exciting about wearing styles that you know are adored by royals and some of the world's best dressed celebrities. But for me, the
biggest appeal to Me and Em's selection is in the timeless nature of each piece. When creating a capsule wardrobe, you want to invest in clothing that's so sophisticated and versatile, you're convinced it'll never go out of style. I've found few brands that are achieving that goal quite as well as Me and Em. All of the label's pieces are so thoughtfully designed, and you can feel that quality from the moment you slip them on. Styles like the corduroy pants or culottes are easy to dress up or down, depending on the occasion, while pieces like the bouclé jacket are so refined, they have the ability to elevate even the most muted outfit with a more regal flair. Whether I'm heading into the office, traveling, meeting some girlfriends for lunch, or am simply getting dressed for a more formal nighttime event, I know that there's a style from Me and Em already in my closet that's sure to fit any occasion.
I also love that the brand is woman-owned and incredibly transparent — basically every question you could possibly have about its ethos, sustainability goals, and sourcing practices is laid out in full on its website. For me, I think that what you wear isn't just an extension of who you are or what you like, but also what you believe. I appreciate that Me and Em's goals align with my own, so I can feel good about what I'm wearing on a deeper level besides just the look of a piece.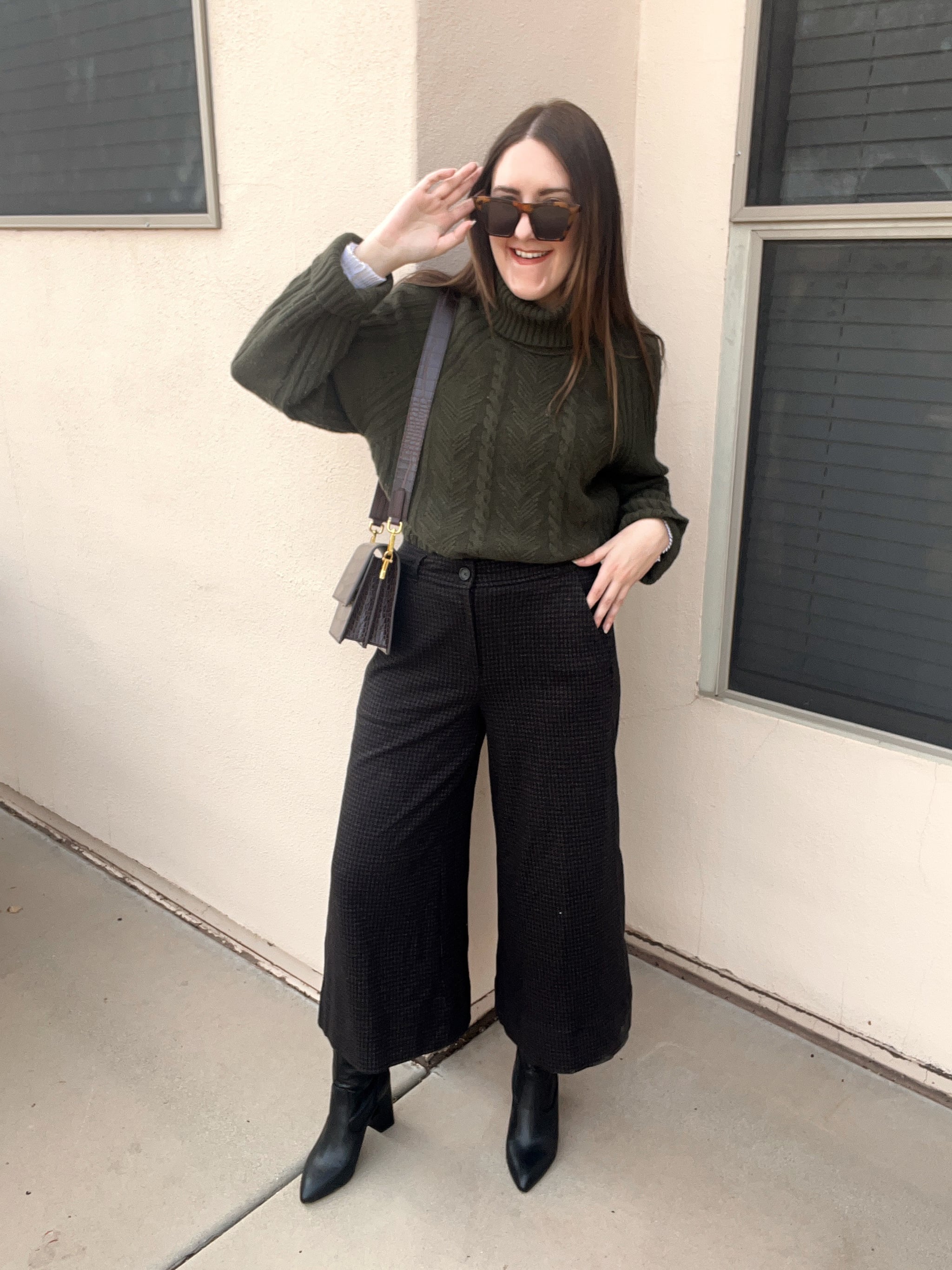 What's Worth Noting
A great rule of thumb when shopping at any international brand or label is to remember that your go-to pant or top size might vary from one country to another. I'm currently based in the US, so when browsing through Me and Em's website, I relied heavily on the label's size guide to ensure I shopped out the clothing best fitted to my own measurements. The international size conversion chart lays out the fit differences between the US and UK — for example, a US size 0 is actually a UK size 6, whereas a US size 12 is actually a UK size 16. It's somewhat confusing, so it's important to reference the label's size chart (which is included on every product page) and go from there. I'm typically a size 6 in pants, so I ordered these Me and Em Houndstooth Check Check Culottes ($137, originally $195) in a size 10 from the brand, and they fit perfectly.
Another thing to note is that styles from Me and Em tend to sell out very quickly. I've noticed this to be the case not only with my own pieces, but even newly debuted clothes from the brand's latest spring collection are now limited in a number of sizes. This could be a result of the brand designing things in small batches to avoid excess, or perhaps it's just what happens when royals like Kate Middleton regularly don styles from the label. Regardless of the reason, my advice is that if a piece from Me and Em does catch your eye, you'll want to buy it sooner rather than later.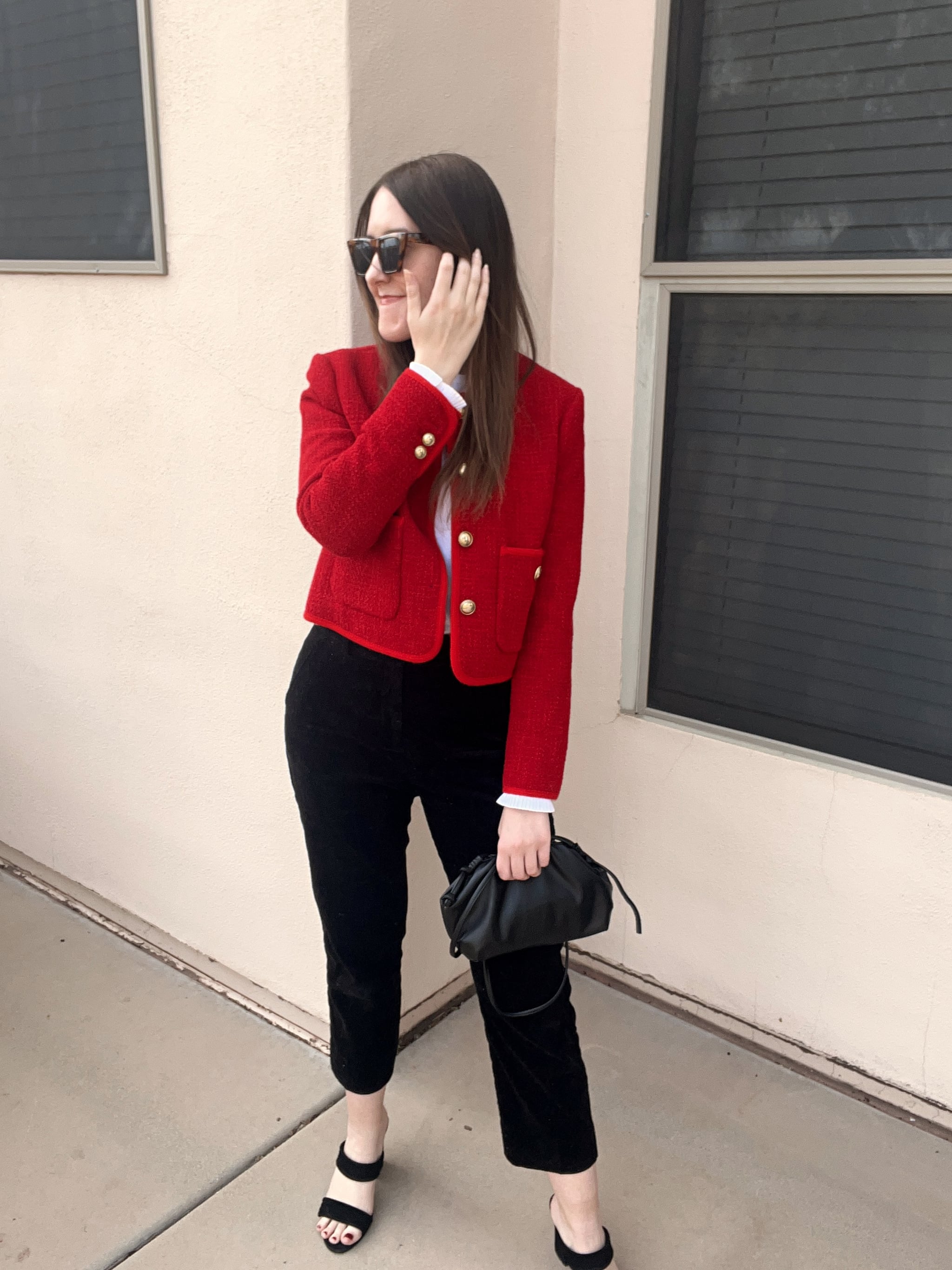 Who Are These Me and Em Styles Best For?
If you (like me) have been trying to minimize the size of your closet and embrace a "less is more" approach through your fashion, then you can't go wrong with shopping at Me and Em. Each style from the label is designed to work as an investment piece that can be reworn in a variety of different ways, and also remain a staple in your closet for the longterm. This season, I've basically just been living in these pieces from Me and Em, and all of the brand's styles are so cozy, they've even managed to replace some worn-in wardrobe staples that have run their course in my closet. If you're looking for quality, long-lasting clothing that's timeless, thoughtfully designed, and will ensure you won't have to keep updating your closet every year, then these pieces from Me and Em are definitely a worthy investment.
Are These Me and Em Styles Worth the Splurge?
In a word: yes. While some styles err on the pricier side, they're also fairly reasonable given the quality of materials used, and the flattering silhouette of each piece. As demonstrated by these photos, I've discovered a range of styling opportunities for each of Me and Em's pieces — from corduroy pants to cable knit turtlenecks, lightweight undershirts, and more. The brand's clothing is comfortable and luxurious, with prices that are much more feasible than other high-end competitors.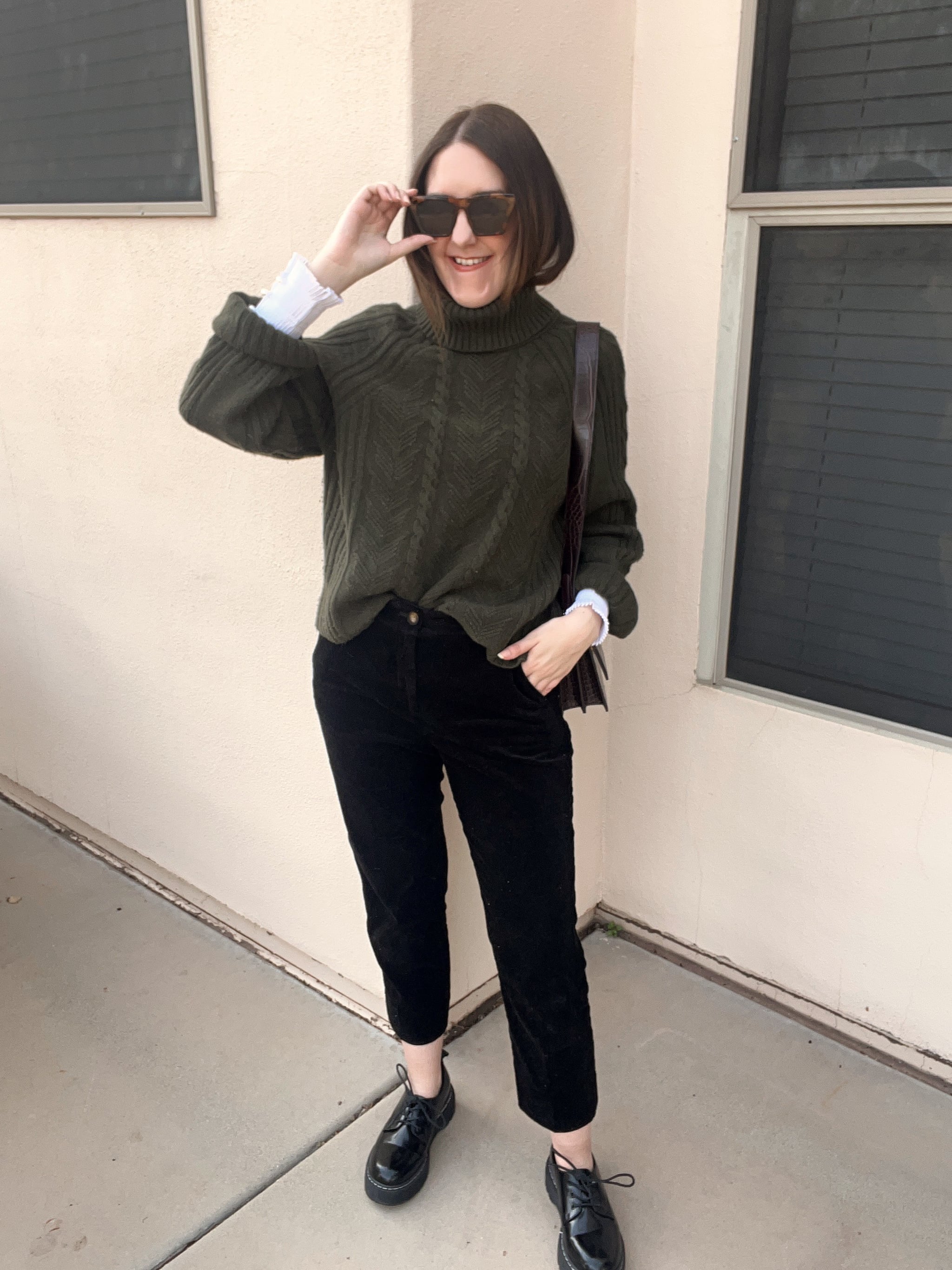 Where Are These Me and Em Styles Available?
Each of these pieces are available to shop exclusively at Me and Em.
Additional Details
The fashion label places an emphasis on direct-to-consumer ethos, which ensures each of the brand's styles are not only crafted in-house at its London design studio, but that they're also brought to life at family-run manufacturers and are sold through the label's own stores and website — with no third-party or wholesale markups.
Me and Em's founder, Clare Hornby, is an ambassador for the Prince's Trust Women Supporting Women initiative, which works to provide resources like education, training, and employment for women all across the UK. Me and Em has committed to supporting the initiative's goals and empowering women worldwide through exclusive collaborations and donations.
Unlike other small-scale fashion brands, Me and Em has longterm sustainability goals in place that are helping to make the label more circular. As an example, the company recycles or donates all of its head office fabrics to art schools and colleges. Additionally, each of the brand's collections are designed through a more conscious lens, and 85 percent of all used fabrics are sourced from the country they are produced in to limit excess transportation.
Rating:

Image Source: POPSUGAR Photography / Kyley Warren